Dr. Ann Polya is a published author and trained psychotherapist and consultant.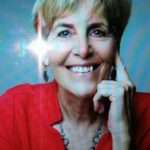 She also has worked as a senior government official, corporate executive and professor. Her focus and expertise is in Cognitive Behavior and how we can actively improve our lives and counter obstacles.
She has published four self-improvement books: – 
"Become Better", "Invincible Summer", "Mind over Matter" and "Brain Fitness". 
She a Doctorate in Behavioral Sciences, and Master of Science in International Politics and a Master of Science in Social Work, and a BA in Business Administration.
Dr Polya has lived and worked in the UK, France, Belgium, Germany, Japan and now in the USA, where she lives in Florida. She enjoys sports, biking, swimming and has several Papillon dogs.
© Dr Ann J. Polya, 2023